MESSAGE FROM THE PRESIDENT
Dear Customers:
LumenTruss™ has just passed the 100,000 mark! This is an important milestone for our company. We owe this success to our dynamic team, our dedicated partners and suppliers, and our loyal customers who have been with us with enthusiasm and confidence since the beginning.
In 2009, when we began designing exclusive, state-of-the-art LED fixtures and having them assembled by a local workforce, this goal seemed unthinkable. We wanted to innovate and we never stopped doing so. We are constantly developing innovative products that meet the creative, aesthetic or specific requirements of our customers by working with renowned designers.
Allow me to highlight the remarkable work accomplished on a daily basis by the various teams at LumenTruss. At the warehouse, several multidisciplinary teams work tirelessly at all steps from order preparation to shipping. In the offices, the sales and quotes' teams work in synergy to ensure that orders, quotes and sample requests are processed as quickly as possible; the graphic design and Web team make our products more attractive and our applications more user-friendly; and finally, the administration and management contribute to a safe and pleasant work atmosphere.
By exceeding this goal, we have proven that anything is possible. I would like to say 100,000 thanks for this new milestone that we have set together and which confirms the positioning of our company as a leader in North America.
Congratulations again to all the contributors to this exceptional success which, as the Holidays approach, is like a balm in this time of pandemic.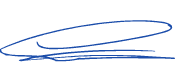 In Lumen we truss!
Get updates about our stories
Error: Contact form not found.
We will process the personal data you have supplied in accordance with our privacy policy.